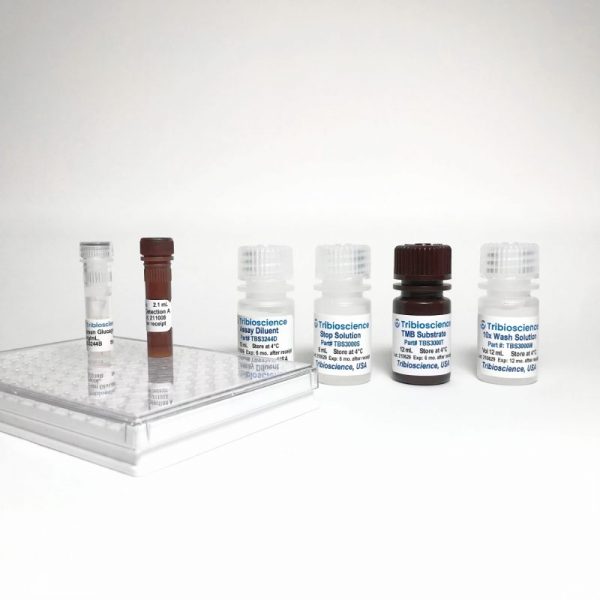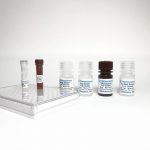 Human Glucagon ELISA
$490.00
Human Plasma/Serum Glucagon
SKU

Stock

SIZE

Price

Quantity

TBS3244-01

Yes

1x96-well plate

$

490.00
Description
Terms
Additional information
Documents
Reviews (0)
Description
Glucagon is a 29 amino acid polypeptide hormone, produced in the pancreas. It plays a vital role in glycogenolysis, lipolysis, gluconeogenesis, and ketogenesis. The Glucagon precursor mRNA is expressed by alpha cells of the pancreas, L cells of the intestine, and in the brain, but only the pancreatic alpha -cells are able to produce Glucagon. In normal metabolism, Glucagon normally affects on responding to low blood glucose (hypoglycemia) and is downregulated in response to high blood glucose (hyperglycemia).
Tribioscience's Fast Human Glucagon ELISA is a solid phase ELISA designed to measure glucagon levels in cell culture supernatants. serum, and plasma. The main feature is that the kit uses our novel proprietary approaches to make easy combinations of samples and detection into a one-step instead of the complicated traditional methods. It makes the assay simple, easy, accurate, and ultra-sensitive. The measurement can detect the concentration as low as 10 pg/mL, and finished in 2 hours, not need 5-6 hours (Fig. 1). The detection arrangement is from 10 to 2000 pg/mL. The levels of human glucagon samples are parallel to the standard curves obtained using the kit standards linearly. Therefore, the kit can be used to determine relative mass values for natural human glucagon.
Kit Content and Storage Conditions
Part
Part#
Description
Storage of Opened/Reconstituted
Human Glucagon Microplate
TBS3244A
96 well polystyrene microplate (12 strips of 8 wells) coated with a monoclonal antibody specific for human glucagon.
Return unused wells to the foil pouch. Reseal along the entire edge of the zip-seal. May be stored for up to 1 month at 2-8 °C.
Human Glucagon Standard
TBS3244B
50 µl of Recombinant human glucagon (50ng/mL).
Aliquot and store at -20 ℃ for up to 1 month in a manual defrost the freezer. Avoid repeated freeze-thaw cycles.
Detection A
TBS3244C
2.1 ml of HRP- human glucagon antibody.
May be stored for up to 3 months at 2-8 °C.
Assay Diluent
TBS3244D
12 ml of a buffered protein base with preservatives.
Wash Buffer
TBS3000W
12 mL of concentrated solution (10x).
TMB Substrate
TBS3000T
12 mL of ultra-sensitive TMB substrate.
Stop Solution
TBS3000S
6 mL of 2 N sulfuric acid.
Store the unopened kit at 2-8 ℃. Do not use past kit expiration dates.
The kit contains sufficient materials to run an ELISA on one 96 well plate.
Standard Curve

Related Products