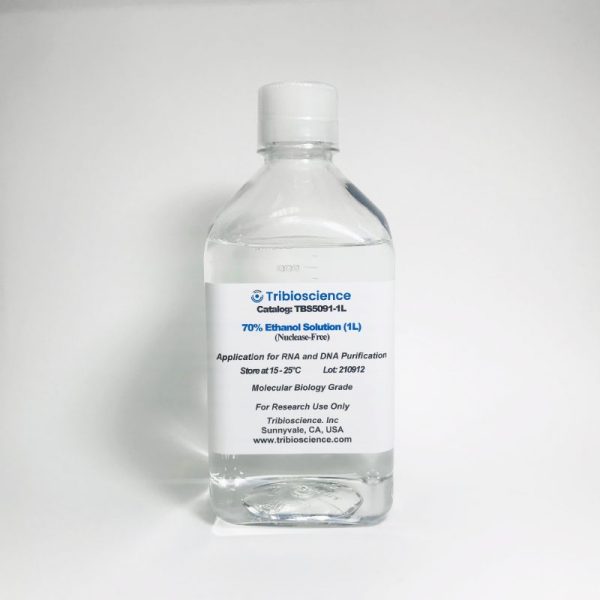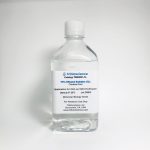 70% Ethanol Solution (Nuclease Free)
$59.00
This is molecular biology grade. It is used for RNA and DNA extraction.
SKU

Stock

SIZE (L)

Price

Quantity

TBS5091-1L

Yes

1 L

$

59.00
Description
Terms
Additional information
Documents
Reviews (0)
Description
The ethanol solutions are ideal to use for concentrating nucleic acid samples by precipitation often in the presence of monovalent cations (e.g. sodium or ammonium). Tribioscience's 70% Ethanol Solution is made of 200 proof ethanol and Ultrapure and DEPC treated water. This solution is also great in combination with commercial "mini-prep" kits, magnetic bead DNA extraction as washing buffer.
Applications & Features:
Excellent for all RNA and DNA purification, precipitation, or manipulation techniques.
Works with all commercial RNA and DNA purification kits.
Can be used as a washing buffer in magnetic bead DNA purification approaches.
Made with DEPC treated water to eliminate nuclease.
Contents, Storage, & Sizes:
70% solution is made of 200 proof ethanol in DEPC treated Ultrapure water and is filtered to 0.22 μm.
Size: 1 L/bottle
Storage: Store at Room Temperature
Shelf-Life: 1 year after receiving
Related Products: