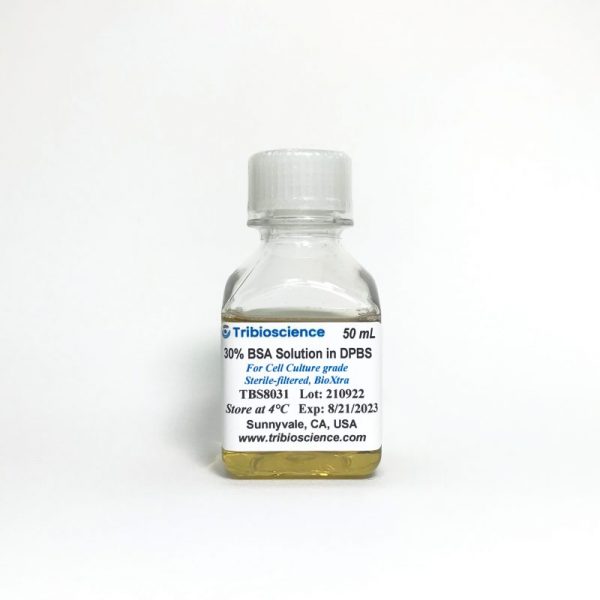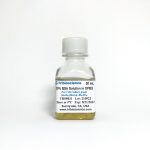 30% Bovine Serum Albumin (BSA) Solution in DPBS, for Cell Culture, Sterile-filtered, BioXtra
$190.00
SKU

Stock

SIZE (ml)

Price

Quantity

TBS8031

Yes

50 ml

$

190.00
Description
Terms
Additional information
Documents
Reviews (0)
Description
Bovine Serum Albumin (BSA) is a single polypeptide chain consisting of about 583 amino acid residues and no carbohydrates. At pH 5-7 it contains 17 intrachain disulfide bridges and 1 sulfhydryl group.
TBS8031 is a 30% BSA solution which is a convenient form for direct supplementation of serum-free media. BSA is broadly used as an additive to cell culture media, especially serum-free media. It provides a range of benefits including protection from oxidative damage and stabilization of other media components such as fatty acids and pyridoxal.
APPLICATION
It can be used for cell culture as a protein supplementation of serum-free media.
RELATED PRODUCTS